A new HTC Sensation is on its way with a faster Qualcomm 8260 1.5 GHz dual-core processor, internal storage has been upgraded to 4 gigs and finally it will have a beefier battery by some good 210 mAh (1.730 mAh in total).
The HTC Sensation with Beats by Dr. Dre audio technology will also ship with complimentary special edition headphones with remote control for faster music selection.
Here's a chart with more detailed specs on the new HTC Sensation.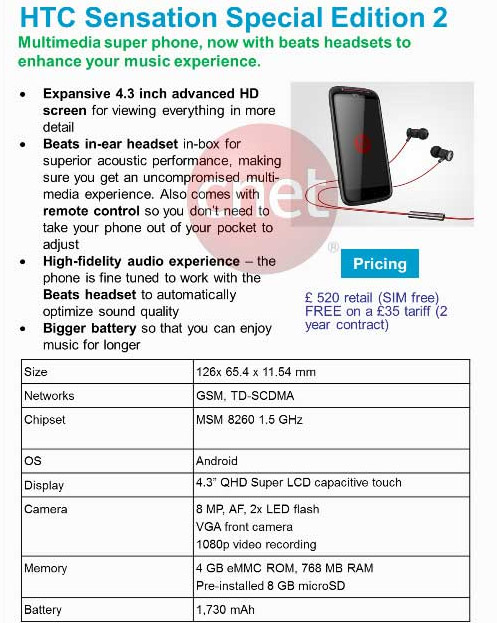 The expected price for the device will be about $847, which is a bargain considering that a pair of Beats by Dr. Dre headphones cost around $119.

There's no information on availability yet but we expect the device to be announced today at one of HTC's global events.




Uploaded via Apple iPhone 4!
Why Dr Mobiles Limited?

The only professional repair centre who DOES NOT charge inspection fees on faulty phones.
> No inspection fee at all!

> 1 hour iPhone 4 repair

> Repair while you wait

> Free 30 min parking

> Free loan phone