The Nokia X1-01 hides two SIM cards underneath its cheerfully colored shell, both active at the same time. And with a price lower than what some contracts cost per month, the X1-01 takes over where the C1-00 left off. There are several key improvements however, like dual-standby, microSD card slot, MP3 player and dedicated music keys.
We liked the Nokia C1-00 for what it was - an ultra-simple cell phone with a couple of SIM slots that let you make calls from either card. Now the Nokia X1-01 comes to make take the next step, adding dual-standby,.which means you can receive calls to both SIM cards at all times.
The X1-01 seems well fit for emerging markets, where one phone is shared among a whole family. Having two SIM cards facilitates such usage patterns, while two carefully selected call plans the monthly phone bill can be reduced. Also, there're five separate phonebooks maintained on the phone, so several people can use it without mixing up their contacts.
Here's the summary of the Nokia X1-01 features, just keep in mind that the intended price range is €30-€40.
Key features
Dual-band GSM connectivity
1.8" 65K-color 128x160 TFT display
Simplistic Series 30 user interface
Multi-phonebook feature - 5 separate phonebooks
MP3 player with dedicated music keys
Powerful loudspeaker
microSD card slot (16GB supported, hot-swappable)
Stereo FM radio
3.5mm audio jack
Massive 43 days standby, 13 hours talk time
Flashlight
Very low price
Main disadvantages
No quad-band connectivity for either SIM card; no data connectivity
Rather limited music player functions; no RDS for the radio
No smart dialing
Miserable display (almost no such thing as a viewing angle for this one)
No camera
No Java apps
No image gallery or file management of any kind
There may not be much else in terms of features, but the dedicated music keys and support for 16GB microSD cards make the Nokia X1-01 a good alternative to a dedicated MP3 player. Plug in the provided headset and the powerful loudspeaker turns the phone into a portable FM radio. Nokia claim the loudspeaker is the loudest they've ever produced.
There's a built-in flashlight too, which will be appreciated by those inhabiting regions with unstable electricity and those who just enjoy camping. And don't worry, the battery won't run out of juice any time soon.
The Nokia X1-01 can't offer luxury, but it makes up for it with bright, lively back covers an as-low-as-it-gets price tag and simplicity of use. Now join us for the hardware overview of the dual-SIM phone on the next page.
Nokia X1-01 unboxed
The Nokia X1-01 comes in a box with the basics - a charger, a one-piece headset and some manuals. Realistically, this is as good as you can hope to get in this price range.



The Nokia X1-01 retail package
Plus, this is just about everything you will ever need with a simplistic device like the Nokia X1-01. Okay, a microSD card might have been nice, but that would have driven the price up for everyone and not everyone would need it so maybe things are best the way they are now.
Plus you'd need a card reader to use the microSD card, as the X1-01 cannot be connected to a computer.
Nokia X1-01 360-degree spin
The Nokia X1-01 is not the most compact handset at 112.2 x 47.3 x 16 mm but we weren't expecting it to be. The 91g of weight isn't particularly light either, given that the higher spec'd C2-00 is just 74g.

Design and construction
The front of the Nokia X1-01 is black but you have a choice of Red, Dark Grey, Ocean Blue, Orange and White for the back cover. We have the Orange version with us and the bright, glossy plastic really livens up the phone.
The front looks pretty standard, but you can easily tell some corners were cut when making the phone. The 1.8" screen is dwarfed by the bezel around it and the keypad seems to be made from a single piece of flat plastic, which might grant some dust resistance but doesn't bode well for its usability.




The Nokia X1-01 isn't an eye-catcher but does the job
Still, there are no obvious weak points of the construction of the phone, which is the actually important part - for a phone of this class, durability far outweighs looks.
The top half of the X1-01 front is taken by the 65K-color TFT display and its bezel. The display measures 1.8 inches and it has 128 x 160 pixel resolution. The image quality is on par with the earliest color mobile displays - not very bright, kind of dull colors and minimal viewing angles.
Even sunlight legibility, which is an area of expertise for Nokia, was a disappointment. We were actually wondering if it wouldn't have been better for the X1-01 if Nokia gave it black-and-white LCD, which if nothing else would have offered much better visibility in direct sunlight. We don't think the S30 UI would have lost a great deal on such a screen either, as there's not much eye candy anyway.
Above the screen, there's just the earpiece. There's no ambient light sensor and no setting for the screen brightness - it just is what it is.




The X1-01 display has poor viewing angles • Just the earpiece on top
Underneath the screen is the navigation deck built around a D-pad. It's a four-way D-pad, there's no confirmation center - you'll have to use the soft keys for that. That's a bit confusing at first if you are coming from an S40 device, but the D-pad itself is quite comfy to use.
The four keys around it - the two soft keys and two call keys - are arranged in two rows (soft keys on top, call keys below them).
Except for navigation, the D-pad is also used to quickly turn on and off the inbuilt flashlight. Pressing up twice starts the flashlight, while a third press on the same switches it off.
As for the keypad underneath, all keys are flat and smooth, with just a small nub on the 5 key. Typing, without looking is very hard, if at all possible. That's disappointing since texting is one of the cheapest ways to communicate.
If you want to toggle which SIM card is default (that is, which one is used to make a call when you press the green call key), press and hold the asterisk key. There's also an "Always ask" option, which may be preferable if you use both SIMs for making calls equally.
Regardless of which SIM is chosen as default, both are active and you can receive call on either.



The keypad is quite flat and not very comfortable
The left side of the handset houses the dedicated music control keys. There's three of them - previous, play/pause and next. They are relatively easy to press, but not so easy as to allow for accidental presses so we'd say Nokia has found a good balance here.
On the right we have the microSD card slot, hidden under a plastic flap. The microSD card is hot-swappable but it's hard to push the card all the way in, as the port is recessed into the body of the phone.





The dedicated music keys on the left • microSD card slot on the right
On the Nokia X1-01 top we find the flashlight we mentioned earlier as well as the standard 3.5mm audio jack and the charger plug. The flashlight is quite anemic and can't replace a proper flashlight, but it is still good enough for less-demanding tasks like finding the keylock in the dark or the key you just dropped on the ground.




Flashlight, 3.5mm audio jack and charger plug on the top • lanyard eyelet on the bottom
The back cover of the Nokia X1-01 is made of thick plastic and has a glossy finish, which will probably get scratched with time. However the plastic itself seems sturdy enough to last for quite a long time.
The loudspeaker is the focal point of the back - Nokia say it's the loudest they've ever made and, as we will find later in the review, it's quite loud indeed.



The Nokia X1-01 has a powerful loudspeaker
Underneath the back cover, there is the 1320mAh Li-Ion battery (BL-5J) which is quoted at up to the unbelievable 43 days of stand-by or up to 13 hours of talk-time. That's even more impressive when you consider that this is a dual-standby phone. Music playback time is quoted at 36 hours.
We didn't spend enough time with the X1-01, certainly not over a month, to confirm the battery life, but the phone lasted for ages on half a battery.
The two SIM card slots are hidden under the battery. That means no hot-swapping, which was a bit of a disappointment (and a point in favor of the C2-00). The SIM cards are held in place by standard metal doors, with labels telling you which one is SIM1 and which is SIM2.



An enduring 1320mAh Li-Ion battery and two SIM cards underneath.
The build quality is pretty decent and certainly better than the price tag suggests. In fact the X1-01 felt somewhat sturdier than the C2-00. The glossy black will probably get scratched and the gap between the keys on the front will fill with dust and dirt, but that's about as bad as it gets and we have really seen more expensive phones do way worse.
Plus the handset feels quite comfortable to hold, despite not being very compact.
Nokia X1-01 vs. Nokia c2-00 size comparison

Calling with two SIM cards
The phonebook on the Nokia X1-01 isn't as powerful as the one on S40 models, but you still get plenty of functionality.
You can store up to 500 contacts in the phone with up to three numbers each, plus however many contacts you can fit on the two SIM cards (typically, 250 contacts per SIM, but may be more for newer SIMs).
Each contact has a default number (the one dialed when you just highlight the contact and hit the green key), you can also assign numbers to speed dial or to the list of screened numbers (calls from those are blocked).
There's a search function in Contacts but no smart dial. Contacts can even be assigned "images" - not really images in the sense of photos, but more like one of the several pre-loaded icons.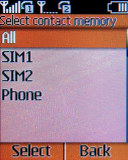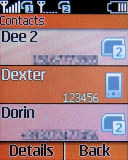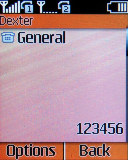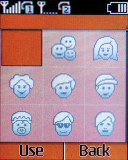 Browsing the phonebook • Some of the pre-defined contact "images"
Contacts can be copied to/from phone memory and SIM cards (including between both SIMs) and that can be done one by one or in bulk. That means copying the phonebook from one SIM to another is quite easy.
The Nokia X1-01 can also splits its phonebook into 5. Each separate phonebook be named and has a different set on contacts (you can assign one contact to multiple phonebooks if you want to). That works only for contacts stored in the phone memory. Choosing "Shared contacts" as the current phonebook shows all contacts stored on the phone.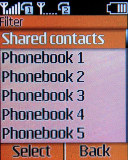 In which phonebooks should Dexter appear? • Selecting active phonebook
To make a call, you need to select which SIM the phone should use. You can set a default SIM, which will always be used for calls too, if you don't want to be faced by the Choose SIM menu every time.
To bring up that menu manually, press and hold the * key. Selecting a default SIM for messages works the same way so you can have one SIM as default for calling and the other as default for texting. You can also toggle the standby mode - dual SIM, or either of the two SIMs (for lower power usage). Each SIM has its own ringtone.
The Nokia X1-01 can remember up to 5 SIMs - each SIM can have a name and an icon. This gives you easy at-a-glance info on which SIMs are currently inside the phone, no need to pop open the back and remove the battery just to check that.
In-call sound was loud and clear and the reception was solid - we didn't experience any dropped calls. The only downside of the X1-01 is that both its GSM radios are dual-band only - the 900/1800 bands are pretty wide spread, but they don't give you world-wide coverage.
Something to keep in mind is that if you're in a call on one SIM card, incoming calls to the second SIM will get a message that your phone is switched off, rather than getting a "busy" message.
The C2-00 had a problem where the in-call sound would come out of the loudspeaker (quietly, but still) during a call (even though the loudspeaker was supposed to be off). It was an odd problem, which is not present in the Nokia X1-01.
We also ran our traditional loudspeaker test on the Nokia X1-01. It scored the highest mark, Excellent, posting good results in the three categories. Vibrations were strong too, so missed calls are unlikely.
As for the claims that it's the loudest loudspeaker that Nokia ever produced, our test showed higher cumulative result for the likes of the Nokia X2 and the 6500 classic.
| | | | | |
| --- | --- | --- | --- | --- |
| Speakerphone test | Voice, dB | Pink noise/ Music, dB | Ringing phone, dB | Overal score |
| Nokia E72 | 65.7 | 60.2 | 66.3 | Below Average |
| Nokia X2-01 | 70.2 | 65.5 | 71.8 | Average |
| Nokia C2-01 | 72.8 | 66.0 | 79.7 | Good |
| Nokia C2-00 | 73.0 | 68.9 | 73.3 | Good |
| Nokia C3 | 75.8 | 66.6 | 77.5 | Very Good |
| Nokia X1-01 | 78.9 | 73.5 | 79.2 | Excellent |
| Nokia 6500 classic | 74.7 | 75.7 | 83.8 | Excellent |
| Nokia X2 | 80.2 | 75.7 | 84.7 | Excellent |
Software - Series 30 feature phone
The Series 30 UI is the simplest that Nokia offers. It is based on S40, but with fewer features. Perhaps the most notable omission here is the lack of Java apps - the preinstalled apps is all you get with this one.
The homescreen shows the signal strength for both SIMs along with their names and icons. Below that sit the current time and date and at the bottom of the screen are the soft keys labels.
The right soft key accesses the Go to menu - an easily customizable list of shortcuts, so you'll rarely need to go to the main menu. Speaking of which, the main menu is a grid of icons, there are no other view modes.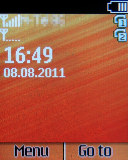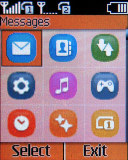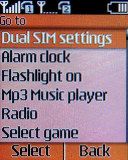 Home screen • Main menu • Go to menu
You can create a new theme (there are 20 slots available for saving those themes), changing the background for the homescreen, menu and color scheme. The color scheme is picked from a "rainbow" slider and you can adjust the saturation of the color.
This means you have a near infinite choice of colors. Better still, each phone profile can have its own theme. This means you can assign different colors for say General, Silent, Loud and the other profiles, to give you a good visual cue for telling apart the different profiles.
The Nokia X1-01 has a detailed call log and you can set prices for calls and messages along with your credit, so the phone will keep track of that for you.
The messaging department is pretty basic - you get SMS and EMS (those are the black-and-white picture messages you probably forgot existed). There's no facility to handle email or even MMS, but given the lack of any kind of data connection on this one, this is hardly surprising. You can organize contacts into "distribution lists" to send a message to everyone on a list quickly and there's SMS based chat but that's it.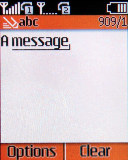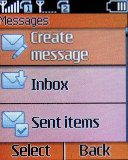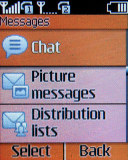 Messaging department is quite basic
You get pretty decent organizer package - a calendar with reminder, an alarm clock (including a speaking clock), a calculator, a converter, countdown timer and stopwatch. There's also an app called "Spreadsheet", which can be used to record and tally your expenses on a daily or monthly basis.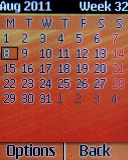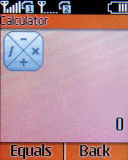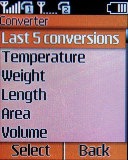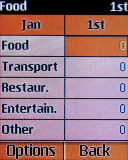 Calendar • Calculator • Converter • Spreadsheet

There's also a composer, which can be used to compose ringtones (the 90's called, they want their feature back). You can also assign MP3 tones, so you don't really need that.

There's no picture gallery or anything like that however.

The Nokia X1-01 also comes with a selection of 6 games - a Snake game of course, but also Sudoku (a weird 6x6 version), Beach Rally (a pseudo-3D race against the clock game) and three music themed games.

Music player and FM radio
The Nokia X1-01 comes with a simple music player and FM radio.
The music player is pretty basic but it can browse the songs on the memory card with relative ease. It also supports folders, which is a good way to organize your music. The phone lacks a gallery app and the music player can't move files, so you'll have to do that on a computer.
There are a number of things missing from the player - for one, it only supports MP3 and no other format. You also don't get an equalizer and there's no search function or filtering tracks by album/artist/genre.
The dedicated music keys are a good addition though and can be used to control playback, but you can't fast-forward/rewind tracks.
The MP3 player can work in the background and while a track is playing, its name appears on the homescreen. Unfortunately, there's no way to adjust the volume while at the homescreen - there's no volume keys and all the other keys are assigned different functionality.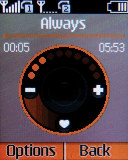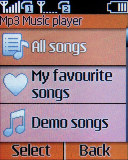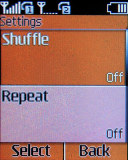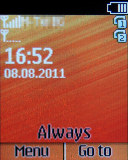 The music player is quite simple • Track name on the homescreen
The Nokia X1-01 also features a Stereo FM radio. The auto-tune feature will scan all frequencies to find all stations in your region and remember up to 30 of them. You can set a name for each station, but you have to do it manually as the radio doesn't support RDS.
There's no list with all stations either - you need to use the next/previous keys (the music keys) to change between saved stations.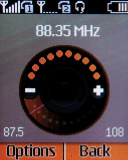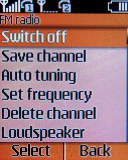 The FM radio lacks RDS or a list of saved channels
Anyway, one nice feature is Radio clock - the phone can be set as any radio clock and will wake you by tuning into the selected station. You'll need to leave the headset plugged in however, as that serves as the radio's antenna.
Conclusion
The Nokia X1-01 is a pretty easy handset to review. It's a simple phone and it's not ashamed of it - calling from (and receiving calls to) two SIM cards is its primary function and it does that easily.
We just wish it was the second SIM that was hot-swappable, not the microSD card. Still, if you get one SIM with cheap calls and one with cheap text messaging, you can do quite a bit of chatting in a month, without inflating your phone bill. Not that texting on that keyboard is particularly easy.
Anyway, the Nokia X1-01 was designed for emerging markets and not only is it very affordable, it can easily be shared between the whole family, thanks to its multiple phonebooks. Nnaming SIMs and assigning them icons is a neat perk as well, while the massive standby and talk times are the other highlights of the phone - you can go for days without needing to charge. A vital feature in regions where constant electrical supply isn't available.
The flashlight and powerful loudspeaker with MP3 player and FM radio in tow really boost the value for money of the phone too. The S30 software, however, is very limited in terms of extra features.
The X1-01 is far from your only option, though. The Nokia C2-00 is a bit pricier, but a hot-swappable second SIM and more flexible S40 software make a strong case for getting that instead of the X1-01.
The old C1-00 is also an option, but you lose the dual-standby functionality and the music player, too.
For other alternatives, you need to look to less popular brands. The X216 and X128 are here to fight for the Philips brand, while the ZTE R211 is also worth a look.
Maybe, you'd be better off getting an old model second hand - it's won't break the bank either and it will have better specs. Like, for example, the Samsung D880 Duos, which is no longer in production, but has a 2.3" QVGA screen and a 3MP camera.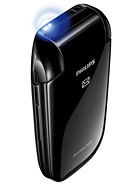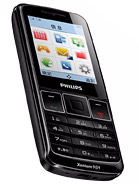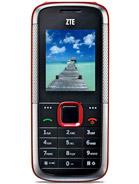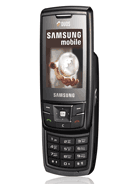 Philips X216 • Philips X128 • ZTE R211 • Samsung D880 Duos

Still, in terms of absolutely minimal price for a new dual-SIM, dual-standby handset, nothing beats the Nokia X1-01. It's among the cheapest phones by Nokia and is very good at the being-just-a-phone game.

Keywords: "Nokia Repair", "Auckland Nokia Repair", "Warranty Repair", Nokia, unlock, fix, screen unlock, GSM, network, keypad, charging,

Uploaded via Apple iPhone 4!
Why Dr Mobiles Limited?

The only professional repair centre who DOES NOT charge inspection fees on faulty phones.
> No inspection fee at all!

> 1 hour iPhone 4 repair

> Repair while you wait

> Free 30 min parking

> Free loan phone