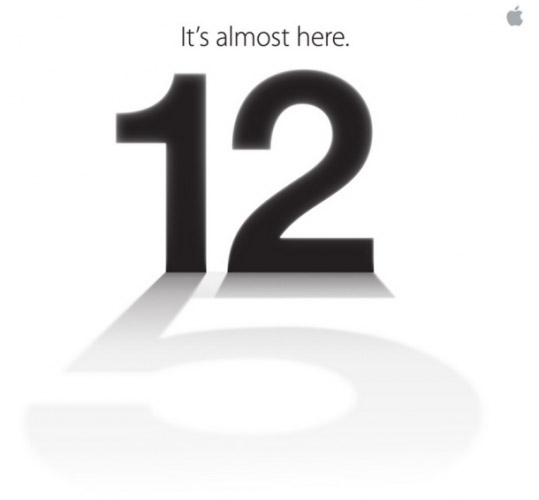 The wait is over! Apple officially announced its September 12 event dedicated to launching the new iPhone 5. As usual, the guys over at Cupertino have designed the event press invite to hint about the product to be expected.
Notice the shadow of the number 12? Yes, that's a five, which leaves no doubt about which product will be announced. What's unknown, however, is whether the announcement of the iPhone 5 will be accompanied by the anticipated unveil of the iPad mini.

The event will take place at the Yerba Buena Center for the Arts in San Fransisco starting at 10:00am PST. The iPhone 5 has been rumored for quite some time now, and its expected to feature a larger 4-inch display, NFC and LTE connectivity. We'll see which of these will turn out to be true in a little more than a week's time, so be sure to check back with us then for coverage as the event unfolds.
This post sponsored by:
Dr Mobiles Limited ( Map )


1 Huron Street,

Takapuna, North Shore
0622

Tel: (09) 551-5344 and

Mob: (021) 264-0000

Web

-

Map - Google+ - Email

-

Posterous - Tumblr

Twitter

-

Blogger

-

Flick -

Author