iPhone is a FUN device now a days, it's in your hand and makes you a fast-paced man in this world.
People have it now considering it to be an essential part of them, a part which makes them feel cool. Even people are becoming so into it that someday we are going to look at people's Facebook status as "HOW WE ARE GOING TO LIVE WITHOUT IT!!" Hah!
And without the perfect accessory your iPhone won't look that good with you, here we'll tell you about the tip top ten iPhone accessories that you'll love to have.
10. Elago Apple iPhone Premium Privacy Protection Film
In this era of theft and fraud, it's more important to keep your phone safe and keep your data secure in your iPhone, here it is a perfect iPhone Privacy Filter/Screen Protector, which is low cost and protects your ID and your phone's beautiful display.
9. Incipio Feather Case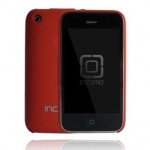 "Oh! It dropped again! Someday I know it's going to break!" this is a sentence of almost most of the people, either your phone is slipping out of your pocket or you have kept it on your lap in the car and when you stand up, it's DROPPED! Here it is Silicon, smart and slim shell for your phone. This one is exceptionally thin, even 1mm thick in different colors.
8. iHome iHM77 Stereo Mini Speakers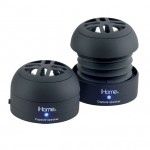 These are the cutest BABIES!!! Sometimes you don't want to fit your ears with the ear buds and want to listen to songs at a volume. Here are the iHome iHM77 Stereo Mini Speakers that won't replace your theater sound system but they give a respectable sound; you can easily toss them in to your purse, laptop bag or a suitcase.
7. Motorola MotoROKR Bluetooth Stereo Headset
Sometimes you really want to move your feet with the rhythm of the song, you want to knock your socks off with the sound of the songs or video you're listening. Here are the lightweight headphones by Motorola, these are the touch sensitive that can control volume and make and receive calls with them.
6. Mophie Juice Pack Air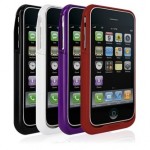 Apple has been suffering from a grief battery concern; you want to swap your battery with another one if one battery dies. The mophie's Juice Pack Air gives you a super-slim case with a rechargeable battery that doubles the useable battery life of your phone's built-in battery.
5. iHome iP9BR Clock Radio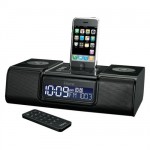 Now you can wake up to the radio, a pleasant alarm tone waking you up and your mobile on charging for the whole day. This device is given with a remote. There are unlimited snooze buttons that can put a ten minute snooze as long as you want.
4. Motorola MotoROKR Bluetooth in-Car Speaker
This cutie pie not only allows you to answer calls in your car but also allows you to change songs on your iPhone through your cars stereo system. While listening to music when a call comes your music is automatically put to pause and will start again as you hang up.
3. Optoma PICO Pocket Projector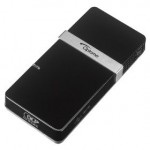 This one is a handy accessory to hook your iPhone to, you can easily attach it to your iPhone and can view Photos, Videos, and Latest movies etc. This projector comes in 4 ounces weight. This can't replace your home theater but still a great accessory.
2. Monster Cable Beats Noise Isolating Headphones
These noise-isolating headphones provide awesome clarity and bass. These headphones are designed to cut off the external interference. These are compatible with your iPhone and equipped with an answer button and a microphone so you can make calls easily.
1. Sonos Zone Player S5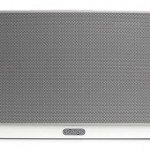 This allows you to control your iPhone's library and stream music via internet. There is a 5 speaker compact solution that can easily move from room to room so you can enjoy crystal clear sound quality wherever you go.

Dr Mobiles Limited
1 Huron Street
Takapuna, North Shore 0622
Tel: (09) 551-5344
Mob: (021) 117-2222
Facebook - Email - Posterous - Twitter - Blogger - Flickr