HTC created a special Dual Sim version of its HTC One flagship, which is limited to several markets like India, China and Russia. Strangely enough this is also the first One variant to receive Android 4.2.2 (not counting the Nexus Edition), the worldwide version of the flagship is still on 4.1.2.
The update brings a number of improvements to both the Android base and HTC's customizations. There's a widget-enabled lockscreen, quick toggles in the notification area plus smaller enhancements like rearranging homescreen panes, battery percentage in the status bar, options for the Home button to remove the on-screen Menu button.
The Camera and Zoe apps were improved too – now you get AE/AF lock, an updated Zoe file format that handles videos better and 6 new themes for Video highlights.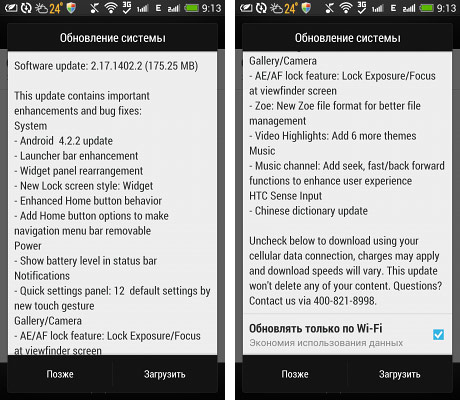 The update weighs in at 175MB and is only for the dual-SIM version of the phone. The update for the regular HTC One should come out soon. This might be HTC playing it safe, first releasing the update for the rarer One Dual Sim to make sure there are no issues before launching for the the more popular HTC One.
Dr Mobiles Limited (Head Office) (Map):
1, Huron Street, Takapuna
North Shore 0662
Tel: (09) 551-5344
Mob: (021) 264-0000
info(a)drmobiles.co.nz
Dr Mobiles Limited (West Auckland) (Map):
3069 Great North Road
New Lynn, Auckland 0600.
Tel: (09) 555-5344
Mob: (021) 374-007
sales(a)drmobiles.co.nz

Dr Mobiles Limited (Wellington) (Map): Shop 6, 148 Willis Street, Te Aro, Wellington 0600. Tel: (04) 550-6399 and Mob: (021) 265-2000
wgtn(a)drmobiles.co.nz. LIKE us on FaceBook.com